Top 4 Firework Shows

July 4th, 2013 in events
This year, we are teaming up with San Diego County District Attorney Bonnie Dumanis and channel 93.3 to bring you home safe this 4th of July. You will be able to use this coupon to any fireworks show around San Diego county, so we put together a quick list of the top 4 spots to enjoy the view this 4th of July.

You can print out your coupon by visiting our promo page, submitting your email, and we will send you the printable coupon as an attachment. Simply hand it over to your driver when you get in the cab to get $5 dollars off.

4. OB FIREWORKS & MARSHMELLOW FIGHT
Get a Fare estimate
Location: Ocean Beach Pier
Time: 9:00 PM
Bundle up as the sun sets and pull up a blanket for a really spectacular fireworks show launched from the OB Pier. Make sure you grab a bag of MarshMellows, because as soon as the Fireworks are over, the real fun begins... watch the above video to see what happens when you mix a large bonfire, drums, and 600 pounds of Marshmellow flying around.


3. SEA WORLD
Get a Fare estimate
Location: SeaWorld San Diego
Time: 9:30 PM
During summer time you can enjoy a firework show at Sea World offers almost every night of the week, but on the 4th of July they offer an extended fireworks show, Into the Blue, set to patriotic music. The park will stay open late until 11:00 PM.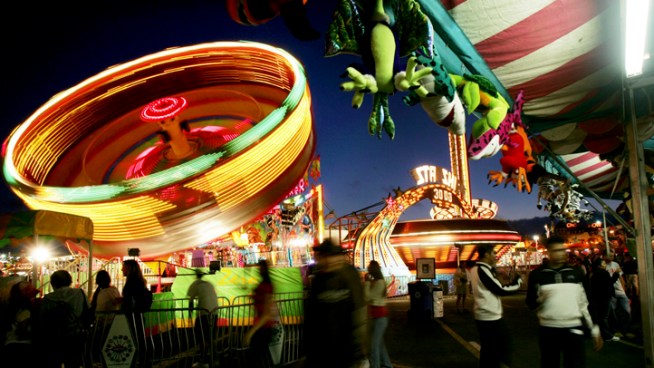 3. SD FAIR FIREWORK SHOW
Get a Fare estimate
Location: Del Mar Fairgrounds, 2260 Jimmy Durante Boulevard, Del Mar
Time: 9:00 PM
Start off the day at the Fair with a patriotic opening ceremony at 9:30 AM, then enjoy the Hometown Heroes Parade at 7:00 PM, a concert provided by the Navy Band Southwest followed by a spectacular fireworks display.


1. BIG BAY BOOM
Get a Fare estimate
Location: Multiple Locations along San Diego Bay
Time: 9:00 PM
Take in the largest display in the county, with fireworks launched from four barges strategically placed around North San Diego Bay, they can be seen from Shelter Island, Harbor Island, the Embarcadero area and Seaport Village/Coronado Landing. Just find a place along the bay and you will not be disappointed.